I don't know about you, but I love finding easy and efficient ways to stay organized in my craft room. My youngest daughter recently moved into her first apartment which meant her old bedroom got a makeover. Fresh paint, new floors and curtains and I have a new craft room!
I used to share a large space with my husband off of our shop which was his office and my craft room combined. It's so nice to finally be in the house and in my own space, although it's much smaller than what I am used to so I had to get really creative with my space.
My space is combination of Michael's, Amazon, Home Depot and Stampin' Up purchases and thrift store and Facebook Marketplace finds!
I am a ribbon hoarder. I just love ribbon. So I needed to find a way to keep all my ribbon organized and at an arms reach. These little ClosetMaid wire racks were just the ticket. My good friend Catherine gifted me the first one from Amazon. It wasn't long before I needed to add a second rack, which I found at Home Depot.
The cute square wood box on my desk (pictured above) and the one on the wall holding my embellishments (pictured below) were a thrift store find that just so happened to fit the Stampin' Up Blends Storage Trays perfectly! The black DVD holders were also thrift store and marketplace finds that fit the Stampin' Up stamp cases perfectly.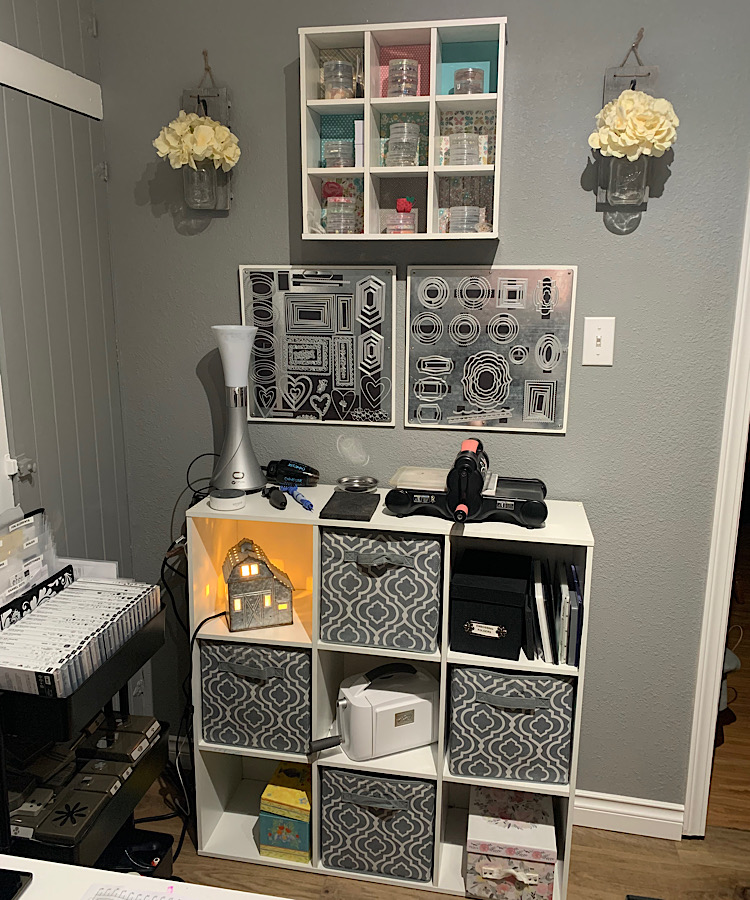 One of my "must haves" is a die cutting and embossing station. I love having the magnetic boards with my most used dies hanging on the wall right above my machines. It makes it so easy to use them. My embossing folders are stored right underneath my machines, hidden in the little fabric drawers.
Most of my storage is made up of cubes that Michael's used to sell (including my desk and the desk tops). Sadly they do not carry this style anymore. Paper organization has always been a struggle for me. I ordered some magazine holders off of Amazon along with some shop tickets holders that work perfectly for separating and organizing my 8 1/2" x 11" cardstock. I label each shop ticket holder with the color.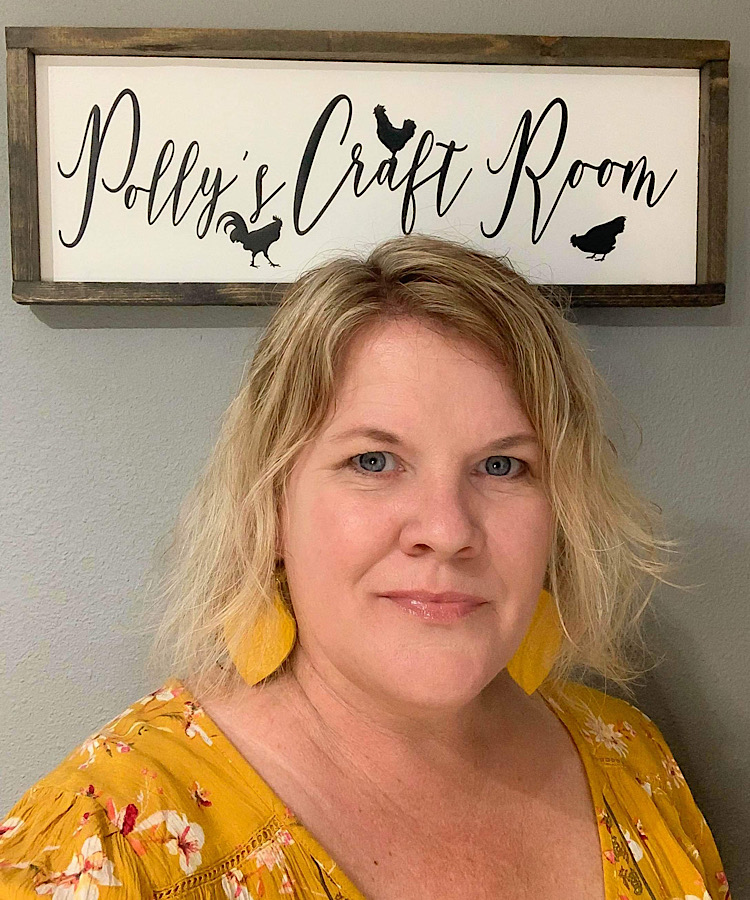 If you have any tips or tricks to staying organized, please feel free to share them with me. My room is always a work in progress. And if you have any questions about how I organize things or are looking for some ideas, don't hesitate to ask!
Stamp with Polly