My favorite bundle in the mini catalog is the Christmas Season bundle! I used it along with the Holly Jolly Wishes stamp set to make this Christmas fun fold card for the Ink. Stamp. Share November Showcase Blog Hop. This card was inspired by fellow demonstrator Wendy Cranford.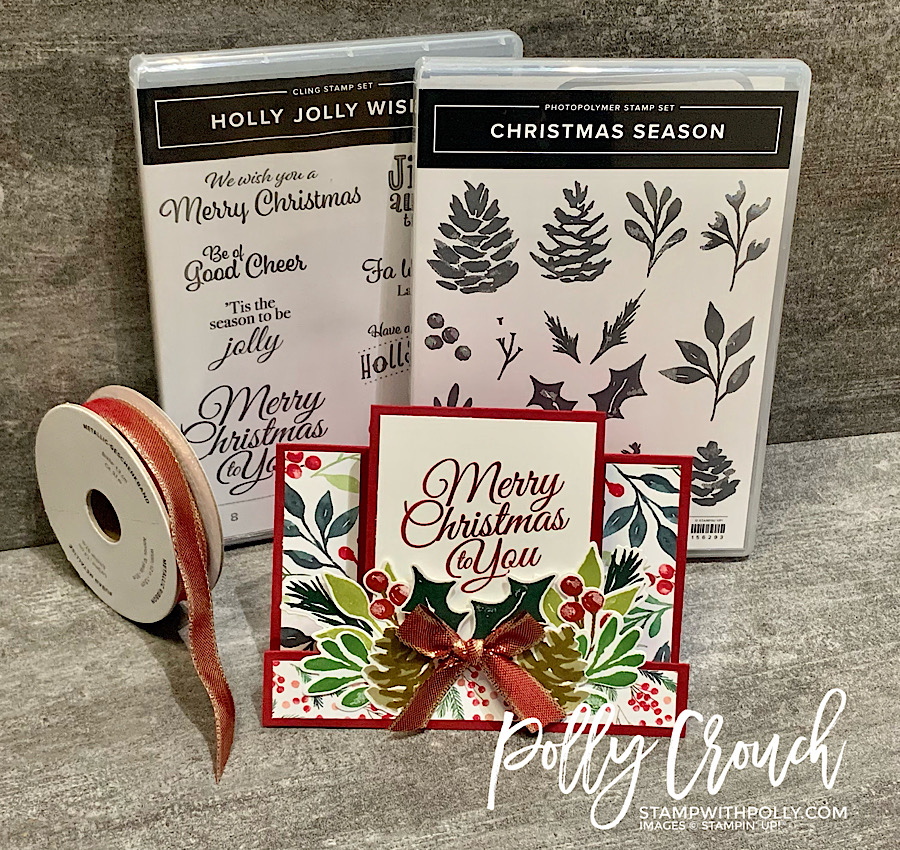 Supplies used:
5 1/2" x 8 1/2" Cherry Cobbler Cardstock
Basic White Cardstock cut at 2 3/4" x 3", 2 3/4" x 4" plus scraps for cutting the leaves and pinecones
Painted Christmas DSP cut at 3/4" x 5 1/4" and two cut at 1" x 3"
Various ink pads for leaves and pinecones
Cherry Cobbler & Gold Ribbon
Adhesive of choice
DIrections:
Line the 5 1/2" side of the Cherry Cobbler cardstock up at the 1 1/4" mark at the top of trimmer. With the bar down on the trimmer, use the ruler to cut from 1" to 5 1/4". Move the cardstock to 4 1/4" mark at the top of the trimmer and repeat the same cut lines.
Turn the cardstock to the 8 1/2" side. On the edge of the cardstock where the lines are close to the ends, score at 1" on each side of the cut lines (do not score the area in between the cut lines). Then score at 2" only at the sides of the center. Next score at 4 1/4" only in the center (do not score the sides). Last, score at 5 1/4" only on the sides.
Fold the card and then attach the DSP and your die cut pieces after stamping and die cutting. Finish the card off with a Cherry Cobbler and gold ribbon bow.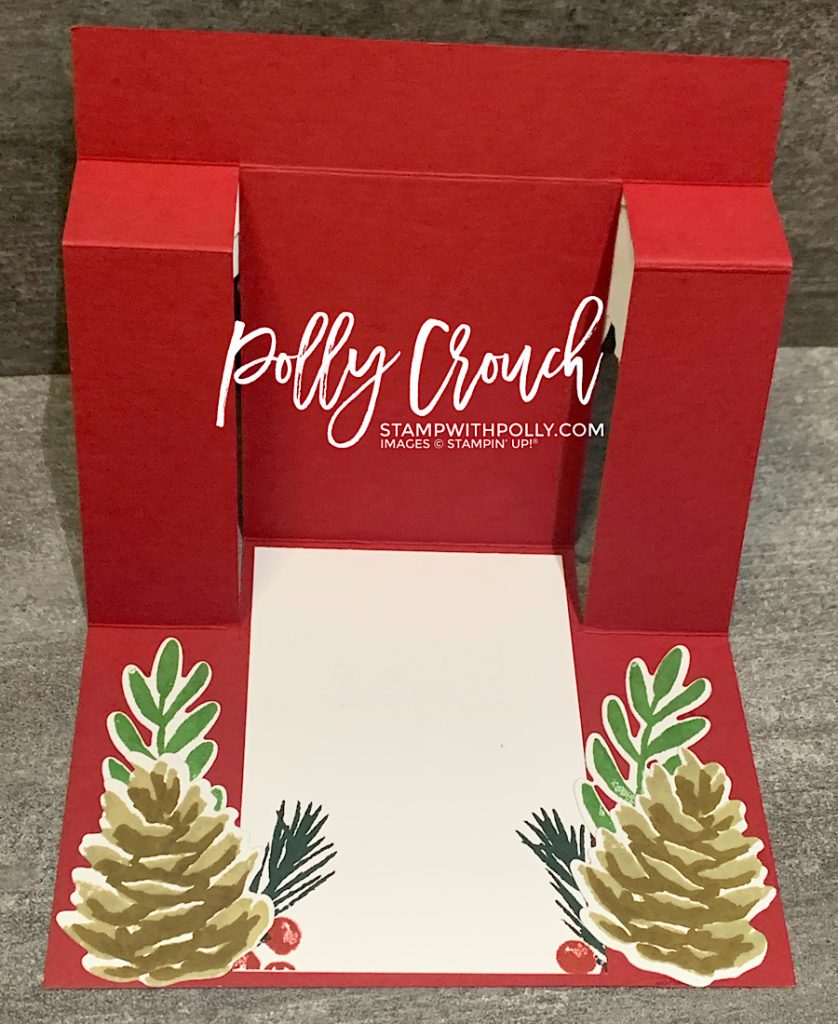 I just love the finished product! This Christmas fun fold card definitely stands out. This layout could be used with just about any stamp set for endless possibilities. Be sure leave a comment below before clicking the next button to hop on over to Cindy's Corner.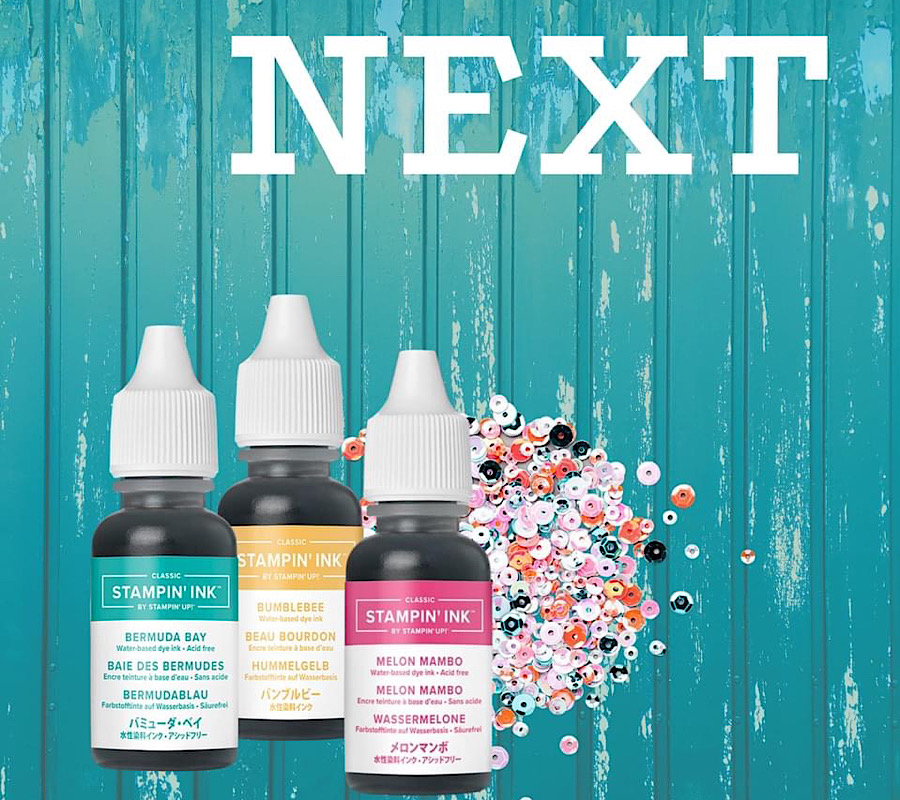 Polly Crouch ⬅️ YOU ARE HERE!
Stamp with Polly